If you are planning to register your company in a foreign land, then here is the list of the Top 15 Tax-Free Countries in the World. These are the countries where there is completely Zero Tax. Neither do they levy any Corporate Tax nor any Income Tax.
United Arab Emirates
When we talk about Zero Taxes, the name which comes on top of everybody's mind is the United Arab Emirates. Out of the all the tax free nations, it is the nation which is the most developed and the most appealing Tax-Free Country in this list.
Apart from its tax-free status, a lot of people set-up companies in the United Arab Emirates not only because of Zero Tax but also because its economy is booming and there are a lot of business opportunities. Not only do people move their because of their Zero Tax Regime but also move to the UAE to expand their business in the UAE.
It is important to note here that from 2023, UAE is also introducing a 9% Corporate Tax on Mainland Companies i.e. on companies which do business locally in the UAE. However, no tax would be levied on Freezone companies i.e. companies which do business outside of the UAE.
So if your client base is outside of UAE in countries like US, Canada, Australia etc – you can set up a company in a freezone. Freezone companies are completely tax exempt for a period of 50 years and it is for this reason that entrepreneurs prefer to incorporate a company in a freezone rather than incorporating a company in mainland.
Recommended Read: How to incorporate a company in Dubai, UAE
Out of all the tax-free countries, UAE is the most developed country and is therefore the most preferred country to incorporate a company by HNI's across the Globe. UAE is very welcoming to foreigners and most foreigners prefer to incorporate a company in Dubai which is the most famous emirate of UAE. More than 80% population of Dubai comprises of foreigners.
Our Office Locations
India Office
4th Floor, Statesman House, Barakhamba Road, Connaught Place, New Delhi – 110001
UAE Office
1607, Prime Tower, Burj Khalifa Street, Business Bay, Dubai, United Arab Emirates
2. The Bahamas
Bahamas undoubtedly is one of the most popular tourist destinations across the Globe and derives most of its revenue from tourism and does not charge any corporate tax or income tax.
Tax is only levied on the revenues derived locally and not on profits earned from outside the Bahamas.
3. Bermuda
This british island in the North Atlantic Ocean is known for its pink sand beaches and for its Zero Tax policy. It comprises of 181 islands with a total land area of 54 square km and a population of 70,000 people.
More than half a million tourists visit Bermuda every year out of which more than 80% are from the United States.
4. Panama
Panama is the oldest and best known tax heaven in the Caribbean as well as one of the most established in the region. Panama's offshore sector is intimately tied to the Panama Canal which has made it a gateway for International Trade.
Panama imposes no tax on offshore entities which engage in business outside of Panama.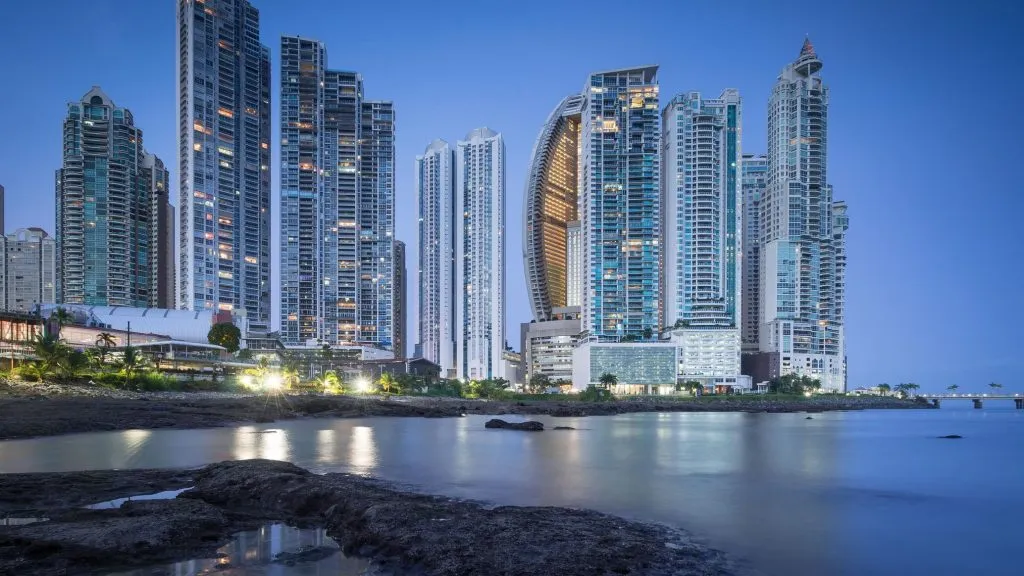 5. Cayman Islands
Like the Bahamas, the scenic beaches of Cayman Islands attract a lot of tourists to keep its government afloat and flush with so much funds that it does not feel the need to levy any taxes.
It is a self governing British Overseas Territory with a total area of 264 square km and comprises of the three islands of Grand Cayman, Cayman Brac and Little Cayman.
The Cayman Islands are also considered as the World's Offshore Financial Centre for International Businesses and Wealthy Individuals largely as a result of the state not charging taxes on the income earned.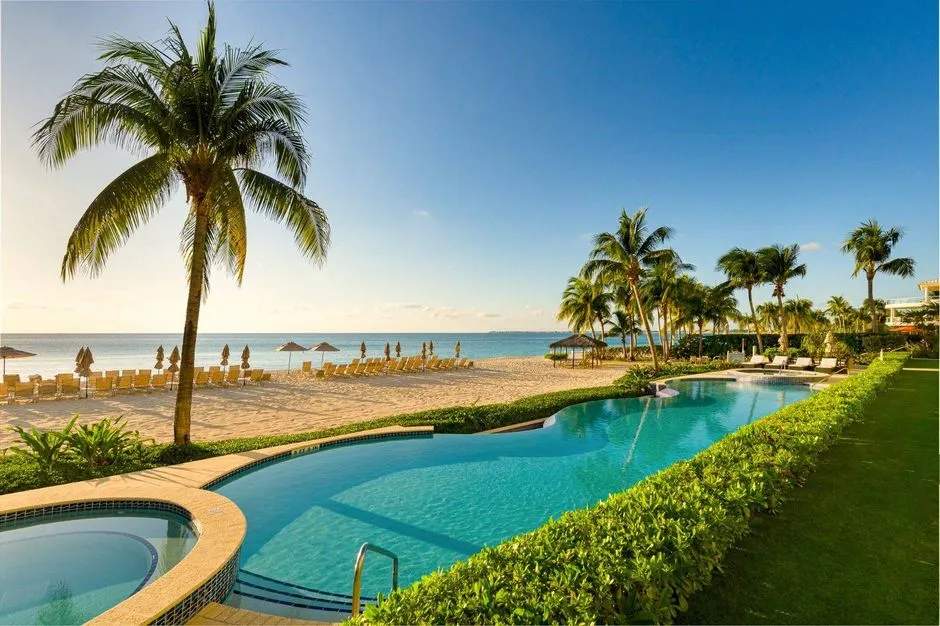 6. Kuwait
Like other Gulf countries on the list, Kuwait also doesn't levy any taxes on the Income earned and the Govt earns revenue primarily from the sale of oil.
It is also an expat friendly country and foreign citizens make 2/3rd of the total population of Kuwait.
However, it is important to note here that only the companies operating from the Free Trade Zones are exempted from the levy of Corporate Tax.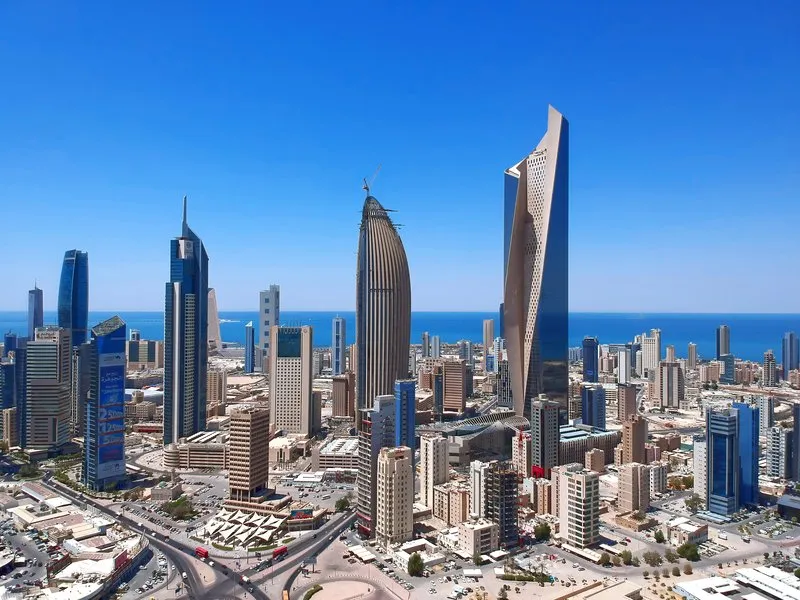 7. British Virgin Islands
The British Virgin Islands are a British Overseas Territory located in the Caribbean with a population of around 40,000. The currency of the British Virgin Islands is the US Dollar which makes it easier to trade with the US.
They prefer to style themselves as modern offshore financial centre with No Foreign Exchange Controls.
8. Monaco
Located near Italy, it is just hours away from some of the major cities in Europe and has a beautiful setting and high quality of life.
The fact that Monaco does not levy any Income Tax attracts a lot of Europeans to set-up their entities in Monaco
9. Oman
Like most other middle east countries, Oman is a wealthy and entrepreneurial nation that has no need for Income Tax thanks to its Oil and Gas Industry.
Additionally, despite its massive oil and gas reserves, it has made efforts to diversify its economy and open its markets to new opportunities.
10. Qatar
At first glance, Qatar appears to be strikingly similar to its neighbours in the Gulf region.
It's a small wealthy country which earned its fortune in the Oil Industry. Its culture is highly conservative yet rapidly modernizing thanks to the foreign investment and influence.
And of course, its oil and gas revenue allows the government to stay afloat without levying any income tax.
Despite these similarities, Qatar is a fascinating country due to its particularly high level of development and role in the world politics. And despite, its small size, Qatar has the highest per capita income in the world.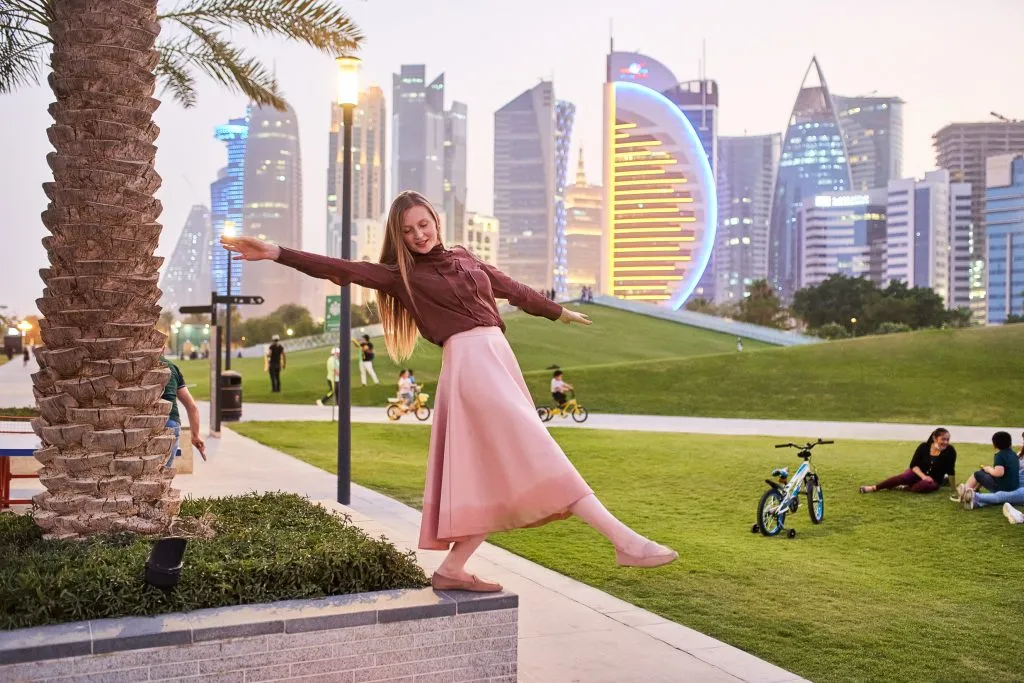 11. Bahrain
Located between Qatar and Saudi Arabia in the Middle East, Bahrain is the 3rd smallest nation in Asia.
Bahrain developed the first post-oil economy in the Persian Gulf, the result of decades of investing in the banking and tourism sectors; many of the world's largest financial institutions have a presence in the country's capital.
12. Brunei
This tiny country in South East Asia has ample oil reserves to forego Income Tax. However, the country is not livable as they are not much welcoming to foreigners.
The culture of Brunei is predominantly Malay with heavy influence from Islam but is seen as a very conservative country.
13. Saint Kitts and Nevis
This Caribbean island consisting of Saint Kitta and Nevis hasn't levied any income tax since 1980. It also offers an easy path to citizenship in the form of citizenship by investment.
Saint Kitts and Nevis were the first islands in the Caribbean to be colonized by the Europeans. Saint Kitts was the home to first British and French Colonies and thus has also been titled as the "The mother colony of West Indies".
14. Vanuatu
Like any other island nation, Vanuatu relies on tourism revenue to fund its government. It comprises of 80 islands and is known for offering stunning coral reefs, blue waters, scuba diving and more.
It is also one of those few countries with No Taxes wherein you can get Citizenship fairly easily by making some investment.
However, reaching this island is quite expensive as there are very few flights flying to this island nation.
15. Anguilla
Anguilla is another british overseas territory with Zero Taxes. There are no compliance requirements for companies in Anguilla. The total land area is 91 square km with a population of 16000.